B2B Growth Marketing Strategy
Your Roadmap to Data-Driven Marketing Success
It all starts here. The key to igniting your sales engine begins with careful planning and creation of an organic marketing plan that is guaranteed to deliver real leads and actual new customers.
Our team of IT business professionals, chief marketing officers, and graphic designers work with you as your on-demand marketing team. Together, we build a B2B growth marketing strategy and plan that delivers results for your IT service business by helping develop strategies, schedules, and budgets and implement performance plans around: a full digital marketing strategy.
"Without strategy, execution is aimless. Without execution, strategy is useless."
Insight. Creativity. Data.
No theories. No what-ifs. No generic templates in a box. No BS.
Just a full plan specifically designed for your business growth including persona development, competitive analysis, content plan, and everything you need to run effective marketing campaigns to attract, convert, close, and delight your prospects in one comprehensive, clear plan.
What We Do: B2B Growth Marketing Strategy
Accelerate growth with a strategic, comprehensive, and measurable B2B growth marketing strategy and plan that clearly positions your brand and defines your offers to meet your customer's business needs, documents all activities, materials, and techniques to execute the plan, and delivers quantifiable results.
Brand Story and Messaging
Create and tell the right story that engages your audience. We understand the IT business and specialize in creating a value proposition that differentiates your business, demonstrates key points of value, grabs your audience's attention, and tells them why they should buy from you.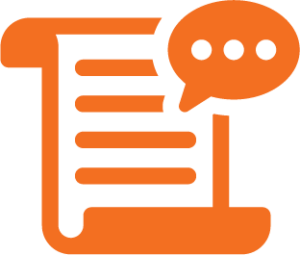 Determine cost effective marketing channels to gain traction, defined as quantitative evidence of customer demand, through methodical testing, iteration, and improvement leading to the refinement of a more predictable marketing strategy leading to growth and eventual scale.
Creating a variety of strong content that resonates with your target customers/market is key to the effectiveness of your marketing. Our team focuses on creating powerful content that tells your unique story, presents social proofs of your expertise and delivers value at every touch point.
You have built your business on word of mouth and great customer experiences…but have been unable to implement scalable marketing systems? Create velocity through consistent demand generation by attracting new leads, increasing your sales pipeline, and developing customer lifetime value.
Account-Based Marketing is a laser-focused marketing approach that targets specific, high-quality accounts and then creates personalized marketing messages tailored to the needs of key people in those accounts. We help you define and execute with precision.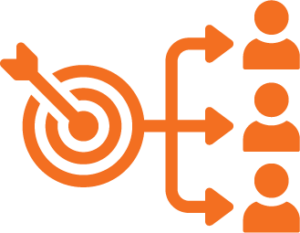 Why you need a B2B Growth Marketing Strategy?
Simple. You have to if you are going to thrive, much less survive. If 2020 taught us anything it's that in order to survive moving forward, we have to be able to reach people, even if we can't be physically in front of them.
The Growth Plan is vital for any business…especially in the hyper-competitive, the hard-to-differentiate world of IT services companies.
We firmly believe that if you don't have a solid strategy to move forward with your marketing campaigns, they're bound to cost more than you budgeted, take more time than you thought, and produce substantially fewer results. The strategy should be at the core of every digital marketing decision.